JSL IBERIAN HORSES
Ntra Sra De Gracia 20, Almaden de la Plata 41240 Seville, Spain
Telephone: +34 616 342868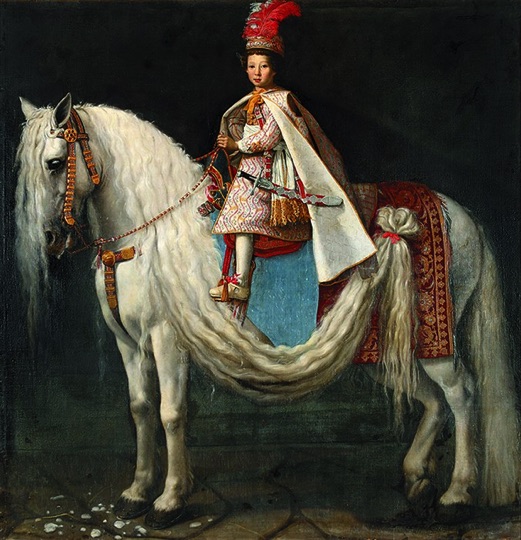 In 1561 Philip II, son of the Holy Roman Emperor Charles V, undertook with passion the task of selection, establishing the Horse of Kings, from the indigenous Andalucian stock. The Spanish horse of today was obtained in the 16th century.
This work rested on Diego Lopez De Haro, Philip's master of the horse, who was in charge of the project for over thirty years, to create and maintain a uniform selection criteria, in which Haro upheld the Kings vision. The passion for detail Phillip II had, led him to begin and administer a detailed record which produced an abundance of documents that form the nucleus of the Spanish horse's bloodline records today. This traceable heritage is coursing through the veins of stallions, mares, colts and fillies, with established Cartujano Bocado bloodlines.
Philip and Haros brilliant initiative to distribute groups of there exquisite foundation stock with now established bloodlines, to Nobles, Religious orders and rich merchant breeders, either to maintain or improve the Spanish horse in Andalusia and this tradition of adherence to type reflects in today's superb quality of the Cartujano Bocado bred horse. This magnificent baroque horse created by Haro became the mount that conquered Europe and the new world in the late 16th century, when the stud book of Spanish horse was created, the first known one in the world. Ancient blood in ancient history the inheritance lives on in Andalusian and Lusitano horses with traceable Cerrado Bocado heritage.
Fantasy has been surpassed by historical truth, as the
process and creation of the "Spanish" horse and its evolution is
more intriguing than existing myths and legends